Staff
Office Staff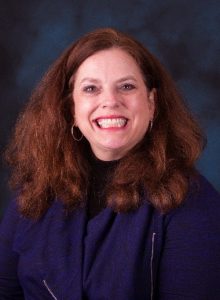 Sheryl Ballard – Administrative Associate IV
Joined the Texas A&M NROTC Unit in February 2016 as Administrative Associate to the Professor of Naval Science.  She loves spending time with her family, serving at FBC Bryan, and getting to know the students at the NROTC Unit.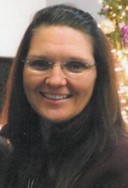 Mrs. Tammara Gonzalez – Administrative Assistant
Joined the NROTC Unit at Texas A&M in April of 2011 upon retiring from the U.S. Navy as a Chief Legalman after 21yrs of active service.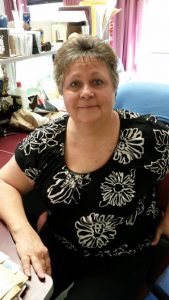 Marci K. Ward – Human Resource Assistant
Joined the TX A&M NROTC Unit on June 21, 1982.
Peter Siegel '96 – Human Resources Assistant
Commissioned as a Navy Ensign in 1996 through the Texas A&M NROTC and retired as a Commander from the NOAA Commissioned Corps in 2017.  He was a Naval Flight Officer on the EP-3E Aries II and WP-3D Hurricane Hunter aircraft. He joined the Texas A&M NROTC unit October 2017.
Navy Staff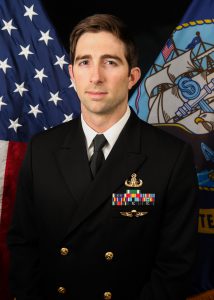 LT Pat Monday – Naval Science Instructor – Explosive Ordnance  Disposal (EOD) Officer
Commissioned in 2013 upon completion of Officer Candidate School in Newport, RI. He is an Explosive Ordnance Disposal Officer and has completed tours at EODMU ONE in San Diego, CA and EODMU12 Detachment Earle In Colts Neck, NJ. He joined the Texas A&M ROTC unit in May 2019.
LT Monte Willett – Naval Science Instructor – Submarine Officer

Commissioned through NUPOC Program and Officer Candidate School in 2012. Submarine Officer in USS Wyoming SSBN 724 from 2014-2017. He joined the Texas A&M NROTC unit October 2017.
LT Evan Boyce – Naval Science Instructor – Submarine Officer

Graduated with a Bachelors of Science in Civil Engineering from Georgia Institute of Technology in May 2013.  Commissioned through the Naval ROTC program at Georgia Tech.  He was stationed onboard the USS Tennessee (SSBN 734) out of Kings Bay, Georgia, prior to reporting to Texas A&M Naval ROTC in April 2018.
LT Bowe Barger – Naval Science Instructor – Pilot

Commissioned from the United States Naval Academy in 2011.  She is a Navy Pilot and flew the MH60S Sea Hawk with HSC-26 out of Norfolk, VA.  She joined the Texas A&M NROTC unit February 2017.
LT Joe Huskey – Naval Science Instructor
Enlisting as a Master-At-Arms in 2007, LT Huskey attained his Bachelors of the Arts in Political Science from the University of North Florida. Commissioning through Officer Candidate School in 2013, Joe became a Surface Warfare Officer, serving on the USS IWO JIMA (LHD 7) and then in Coastal Riverine Squadron THREE (CRS 3). Joe was selected for NROTC instructor duty, joining the Texas A&M NROTC team in January of 2018.
LT Joshua Holy – Naval Science Instructor
Commissioned out of the University of Virginia NROTC program in 2014. He is a Navy Surface Warfare Officer who has served on USS WAYNE E. MEYER (DDG 108) and USS LAKE CHAMPLAIN (CG-57). He joined the Texas A&M NROTC unit June 2019.
LT Caitlen Dalton – Naval Science Instructor
Graduated from Texas A&M University with a Bachelor of Science in Chemistry in Spring of 2013.  She commissioned through Officer Candidate School (OCS) in the fall of 2013. In 2016, she joined VAW-116 Sun Kings in Point Mugu, CA, as a Naval Flight Officer.  She joined the Texas A&M NROTC team in July 2019.
Marine Corps Staff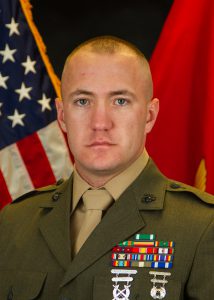 GySgt Justin Corriveau- Assistant Marine Officer Instructor
Enlisted in 2005 through MCRD San Diego, CA.  As a Cyber Systems Chief, he served with 2nd Marine Regiment in Camp Lejeune, NC, as well as 9th Communications Battalion and the 15th MEU, both out of Camp Pendleton, CA.  He also served as a Drill Instructor with Mike Company, 3rd Recruit Training Battalion at MCRD Parris Island, SC.  He joined the Texas A&M NROTC unit in March 2018.
CAPT Jordan M. Reid – Marine Officer Instructor
Graduated from Texas A&M in 2009 with a Bachelor of Arts in Political Science and commissioned as a Marine second lieutenant in May of 2010. He is a logistics officer by trade and has been an MOI at Texas A&M since June of 2018.
Incoming Staff
If you're looking for a challenging and rewarding assignment that offers the opportunity to pursue exceptional graduate education in a small town college environment, then NROTC Texas A&M might be for you. Located in College Station, Texas, it is in the heart of Texas and is a short drive to Houston, Dallas/Ft Worth or Austin. College Station combines low cost of living and exceptional housing opportunities with quality education and parks.
Serving as an NROTC Instructor at Texas A&M can provide you with one of the most rewarding experiences of your career. Navy and Marine Corps Junior Officers usually teach two classes per semester and serve as a class advisor to either Navy or Marine Corps option Midshipmen, Navy Officer Candidates or enlisted Marines participating in the MECEP program. They also serve as mentors to units within the Texas A&M Corps of Cadets.
Below are the current billets for the Navy and Marine Corps staff:
| Billet | Rank | |
| --- | --- | --- |
| Naval Science Instructor | Lieutenant (Sub) | |
| Naval Science Instructor | Lieutenant (Sub) | |
| Naval Science Instructor | Lieutenant (SWO) | |
| Naval Science Instructor | Lieutenant (SWO) | |
| Naval Science Instructor | Lieutenant (Aviation) | |
| Naval Science Instructor | Lieutenant (Aviation) | |
| Marine Officer Instructor | Captain/MAJ | |
| Junior Marine Officer Instructor | Captain/MAJ | |
| Asst Marine Officer Instructor | Staff GySgt | |